Anthony
This user hasn't shared any profile information
Home page: http://comicsheatingup.net
Posts by Anthony
Greetings to my Comics Heating Up and Awesomesauce families. I would like to say thank you for reading this each and every week.  As always thank you for the friendship, encouragement, advice, and support. I love being a part of this and it is the greatest blessing in my life.
I wanted to wish everyone a very happy Thanksgiving. Don't eat too much, don't get to drunk. Thank you all for reading this each and every week. Thank you all for listening to my podcast.
Supersons #10, Doomsday Clock #1 and Amazing Spiderman #791 were #awesomesauce. Can people please stop hating on the Justice League movie? It was fun ride and it was better then that Catwoman movie from 2004, DC movies have come a long way from then. Micro steals the show in the Punisher Netflix show and everyone should watch it as it is the best Marvel show, period, now lets make some money with some comics because you can't teach that
1. DC Comics Presents #68
– second appearance of Vixen. I love Legends of Tomorrow. Great show. Everyone knows about Action Comics #521
, but her second appearance is worth the chance as well, and this is it cheap, like $5 cheap
2. Canceled Comics Cavalcade #2 – According to the DC Comics website, this impossible to find Xeroxed comic from the 1970's, which pre-dates Action Comics #521
, is the true first appearance of Vixen. Vixen has an animated series, is a key member of the Legends of Tomorrow, is a member of the JLA and is starting to get much cosplay love. Good luck finding a real one, but there are reproductions of it.
3. Marvel Live #0 SDCC 1993
– this is a interesting find. This was a SDCC giveaway from 1993, back when SDCC was a low key event. This features a Stan Lee photo cover and with Marvel Age #41 blowing up, which also has a Stan Lee photo cover,  I wanted to point this out $10-25
4. Spiderman Family #8
– just a fun Spiderman comic. Final issue, tough to find in the wild $10
5. Spiderman Family #8
and #199
– 3rd Superman vs the Flash race. Due to recent events, all Flash Superman races should be on everyones radar. I believe the Worlds Finest race is the most underrated and undervalued of all the Barry races $10 and up
6. Superboy and the Ravers #7
– Superboy vs Impulse. First time Superboy Kon-el races Bart Allen, which is #awesomesauce. Superboy and the Ravers are in less than dollar boxes
7. Comico Christmas Special #1
– nifty Christmas issue with early Tim Sale art. Nothing more, nothing less, will not break the bank $1-3
8. Strangers in Paradis #90
– can't wait for this movie. Strangers is one of my favorite comics of all time. Tough to find final issue $20 and up
9. Detective Comics #682
– the cover image of Batman was referenced in the Justice League movie  about $5-10
10. Amazing Spiderman #181
– Classic villan headshot cover. Retells the origin of Spiderman and Spiderman's history. Punisher cameo, 8th Punisher appearance overall. It reprints the Amazing Spiderman#121-122 as well. $10 and up
11. Amazing Spiderman #181
– early Jigsaw appearance. Billy Russo is the bomb on Netflix, only on episode six as I write this, but this issue leads into the classic three issue Punisher story in #81, 82, 83.  $2-5
12. Spiderman Renew Your Vows #1
and #2 Deadpool Variants
– great series. Dear Marvel, retcon one more day please? That new Deadpool trailer is #awesome-sauce. and compared to the Amazing Spiderman issues that feature deadpool in the #600's, these are very cheap $20
13. Deathmate #1 Advance Comics Preview
– Deathmate has a huge print run but there are a few gems in the series including this black and white preview from Advance Comics and it is cheap $5 and up
14. Final Crisis #7
– who here is excited for the two night, four part, Arrowverse crossover? I can't wait, might have to make a dvd of it. This comic features the death of Overgirl, the Supergirl of Earth x. All final crisis issues are in dollar boxes and cost up to $5. Final Crisis #3 is her first, but we all know that right
15. Damage #1
– The son of the Golden Age Atom. First appearance. I can see damage making his way to say, Legends of Tomorrow. This is in dollar boxes maybe even in the quarter boxes happy hunting
16. All Star Squadron #31-35
– origin of the Freedom Fighters of Earth X. Awesomeness,  Arrowverse, do the math, Arrowverse plus great concept equals money #testify
17. Flash #30 Mad Magazine Variant
– first new Wally West. Wally is great in the Deathstroke series, this is his first appearance. This variant sucks, damn you Alfred E. Newman and your variant covers, $10 and up
18. Grendel #19
, #20
, #21
, #22
, #23
– classic Comico Grendel, early Tim Sale artwork,
cheap and worth the hunt, as is the entire Grendel run.
19. Cable #25
– first Jeph Loeb and Tim Sale team up in a Marvel comic. Deadpool 2 means all things Cable can heat up $5
20. Daredevil #62
– Karen Page leaves New York City for Hollywood to start an acting career. Good for you Karen, good luck with that. Born again is the basis for season three and this is a key lead in to those events. $5-25 depending on grade
22.  Daredevil #43
– first break up between Matt Murdock and Karen Page. When I finish watching The Punisher I am going to rewatch The Defenders and both seasons of Daredevil (as well as try and book a private signing with the actress that plays Karen Page). This is a key Karen book which there ain't that many of. What is Karen really known for besides Born Again being Matt Murdock's girlfriend and dying in Vol. 2 #5? Snag the black variant cover for that one, but this is cheap in all grades
I love you guys . once again have a great thanksgiving, don't drink and drive, and don't punch out any moms over the Last Tickle-Me Cookie Monster doll or the flat screen TV on Black Friday. But if you do see any hot moms fighting in aisle five, video it and email it to
comicpimpvip@gmail.
God bless you all
blind adam out
We used to run reader's Black Friday deals. It was cool. People got into it and offered up cheap books. We are bringing that back. I will be running some site deals starting now. They are limited and cheap. Check them out below.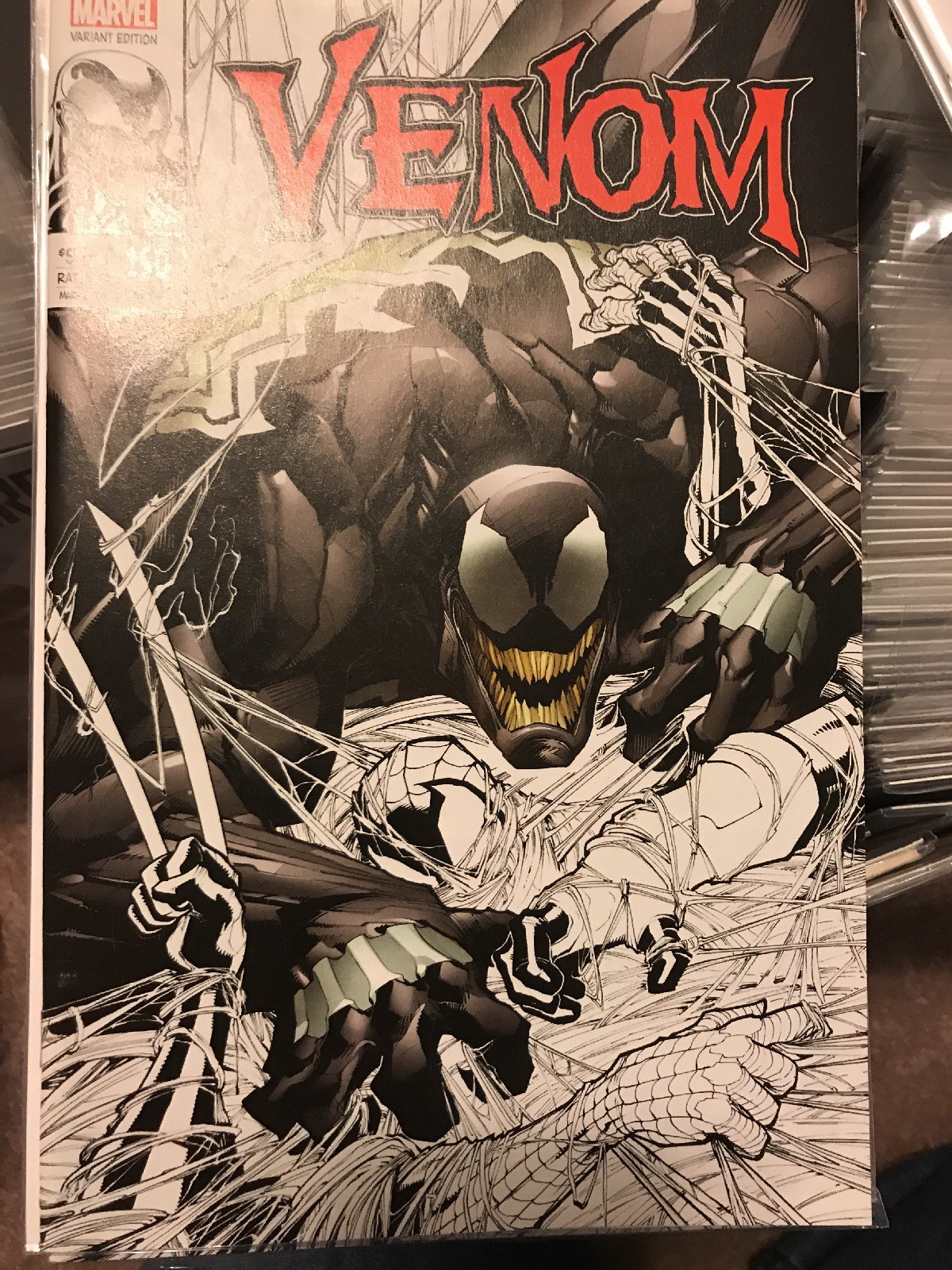 Venom #151 TCM Variant $4.99 Shipped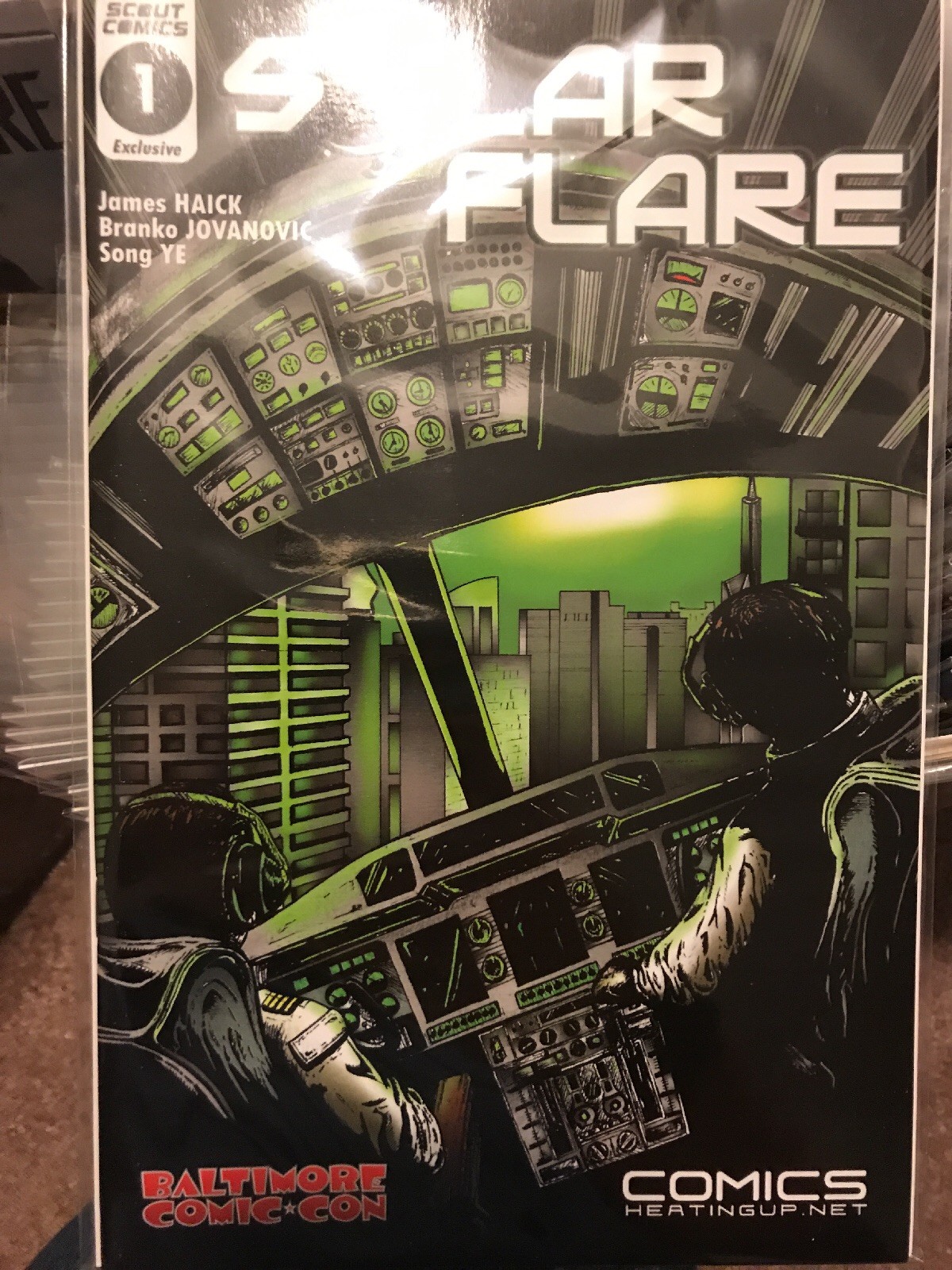 Solar Flare #1 CHU Baltimore Comic Con Variant
 $6.99 Shipped
More to come so keep an eye out.
Things From Another World, AKA TFAW, has a big sale going on right now for Black Friday. They have comics and toys for up to 80% off.
Some of the highlights include: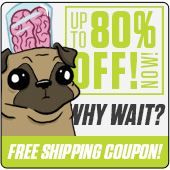 Graphic Novels up to 85% off
Funko Pops for 40% off
Marvel Comics for up to 75% off (A ton of $1 books)
DC Comics for up to 75% off (More $1 books)
Full list of comics
A  cool book worth looking at:
Adam Hughes Variant for Lady Death Oblivion Kiss for $15


Our friends at Stranger Comics are doing an exclusive single issue printing Untamed A Sinner's Prayer for Black Friday. These had previously only been available in Hard Cover format.
The Untamed: A Sinner's Prayer was never released in stores as single issues. The first two were printed and available through our website, but the rest? We've been asked about 3-7 many times, but we never printed them. We went straight from issue 2 to the hardcover.
That's about to change.
For Black Friday, we are going to do a short run of 100 copies of the last 5 issues and pair them up with some of the last remaining copies of the already highly collectible issue 2 and both the regular and LE versions of issue 1. We will never reprint them, so these will be the only single issue versions of issues 3-7 in existence. So if you want collectible versions of Niobe's intro story and the first appearance of Essessa, this is your chance.
It will go live for order on our store Black Friday at 9:00 a.m. Pacific. The full 8 book package will be $149.99.
PLUS you will get a free copy of Niobe #1 Geek & Sundry Variant signed by cover artist Sheldon Mitchell, as will all orders of $30 or more through Black Friday.
Because you can also get 20% off on anything else in the store now through Black Friday with coupon code BLACKFRIDAY. 
Available at 9 AM at Stranger Comics Web-store.
Wednesday, the best day of the week, new comic book day. It is like your birthday in the middle of each week (well, one where you buy your own presents.)
We open things up to hear from you. A free for all.
The 161st edition of the open forum! As always we also want to hear about your weekly pickups.
So, What were your pick ups?
What had disappeared off the shelves?
What was sitting on the shelves?
What back issue deals did you grab?
Here are some of my pick ups this week.

Jesse James has quickly become the king of inexpensive store exclusives. He often sells his exclusives for a little over cover price plus shipping. He has another one out this week. This time it is Void Trip #1 Jesse James Exclusive
.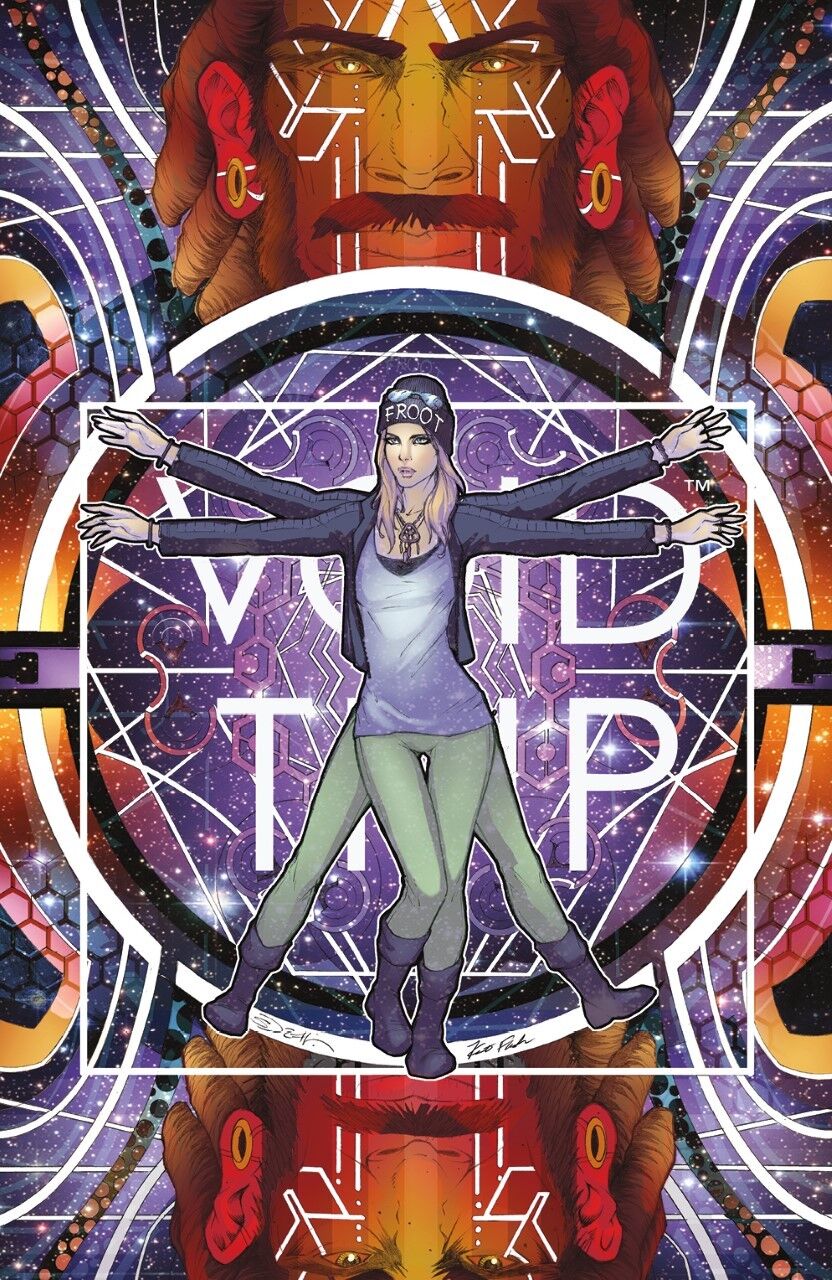 Void Trip #1 Jesse James Exclusive
is up for $6.35. Not bad for a $3.99 cover price book. The book is limited to 500 copies.
Here is the solicitation:
From writer RYAN O'SULLIVAN (Turncoat, The Evil Within, Warhammer 40,000) and illustrator PLAID KLAUS (Turncoat), comes the story of Ana and Gabe, the last two humans left alive in the galaxy. They're low on fuel, they're low on food, and they're low on psychedelic space froot, but they're still determined to make it to the promised land: hippy-paradise, super-planet Euphoria. This is the story of their journey, the friends and enemies they made along the way, and how the universe responded to those who dared to live freely within it. 'Beautiful, drugged, and hilarious sci-fi from an alternate universe where the only Captain America anyone cares about is the one in Easy Rider.'-KIERON GILLEN
What Up CHU? Mel V. here with your Variants of the Week for Nov 22. The end of the year is fast approaching and I'm working on Variants of the Year. So far my list has a lot of store variants on it, and a couple of retailer incentives. Should be a good list though so stay tuned! If there are any variant you think should be on the list feel free to leave it in the comments below. Let's get it cracking with this weeks variants

Batgirl Vol 5 #17 Cover B Variant Joshua Middleton Cover – Why are Bat-Women always getting stabbed in the boob area? besides that I do think this is an amazing looking cover by Middleton. He has had a heck of a year, keep em coming

Flash Vol 5 #35 Cover B Variant Howard Porter Cover – Great looking action cover, one for the PC and for Flash fans

Moon Girl And Devil Dinosaur #25 Cover C Variant John Tyler Christopher Trading Card Cover
(Marvel Legacy Tie-In) – No Surprise here.. as y'all know by now I'm a Moon Girl homer and I'm picking up anything with her on the cover. Besides that, this maybe the best looking rendition of Moon Girl I've seen yet.. Great Job JTC

Moon Girl And Devil Dinosaur #25 Cover E Incentive Rahzzah Morphing Variant Cover
(Marvel Legacy Tie-In) – Again another Moon Girl, mark my words she is going to take off in a major way and these low ordered 1:25 variants will be sought after. Get 'em while they are slept on

Teenage Mutant Ninja Turtles Ghostbusters II #4 Cover C Incentive Ben Bishop Variant Cover
– I'm a sucker for Mash up/Cross overs and this cover looks cool as heck, that's why it is on my list this week

Thanos Vol 2 #13 Cover E Incentive Rafael Albuquerque Variant Cover
(Marvel Legacy Tie-In) – Yeah we have seen Thanos with the IG many of times, but for some reason this one really stands out. Sleeper of the week. I'm buying

WWE #11 Cover D Incentive Rahzzah Then Virgin Variant Cover
– What are you kidding me… You Think I'm not gonna put Ricky The Dragon Steamboat variant on Variants of the week? Mannnnn go out and get this… Its Ricky The Dragon

WWE #11 Cover E Incentive Aaron Dana Forever Virgin Variant Cover
– See previous statement about Ricky The Dragon and replace name with The Million Dollar Man Ted Dibiase. I am all over these WWE covers. Crossover appeal with as many comic and wrestling fans there are.
Each week hundreds of new comics hit the shelves, each with potential. Some live up to that potential. We pick the ones we think have the best shot at heating up. Here are our picks of the week for delivery 11/22/17:
Finally a big week, with actual spec potential. Here we go, lets jump right in..
Returning Favorites
Redneck #7 – Donny Cates Vampire-y goodness. This book has been great. Look for the charity cover too. It goes to a good cause.
Motor Girl #10 – Man, I am sad to so Motor Girl end, it has been an amazing and touching story wrapped in wackiness and awesome Terry Moore art.
Slasher #5 – Speaking of weirdness. Slasher by Charles Forsman is incredibly weird and amazingly good.
Die Kitty Die Hollywood Or Bust #4 – This book has been so much fun. A sexy spoof of the Harvey Comics. Worth the read.
Malefic #3 – Dan Schaffer is awesome. This has been such good book. Art and story are on point
Infernoct #2 – Mina Elwell has created a great book. The #1 variant was on fire. I would look to grab the #2 variant as well, if you can find it. These will have tiny print runs.
Killer B
Harley Quinn #32 Frank Cho Cover – Frank keeps drawing them, I keep buying them. I have a near complete signed run from him. Will catch up again next year to get up to date.
Horror Book of the Week
Imaginary Fiends #1 – If you have been around here for more than a day, you know I love horror. Tim Seeley cranks out an awesome looking new book for DC this week. It is a mini-series, and DC minis have been selling out lately.
The Signed Steal
Paper Girls Deluxe Edition Vol 1 HC Signed PLUS Private Eye Deluxe Edition HC Bookplate Signed Special Combo Pack – are you a fan of signed books? Do you like a deal? Do you like Brian K Vaughn? Well if you do, check out this combo that Midtown is running. It is a signed copy of Paper Girls HC Vol. 1 Signed by BKV and Cliff Chiang and Private Eye Vol. 1 bookplate edition signed by BKV for $50..
Small Press Gem
Apocalypse Girl #1 – I am a big fan of Amigo Comics. The incredibly small print runs coupled with great story make these hard to find. Already sold out at Midtown and some other online shops.
The Political Flip
President Pence One Shot – Like the president or not (and please, lets not get into politics), I have been doing well with selling Trump Admin books. Going to grab this one as well. Sold out at Midtown and TFAW.
Small Press Pick of the Week
Long Lost #1 – If you like small press books and horror comics, this one is for you. The style of the book remind me of Dan Clowes. Very strange title. I know people get on me about Scout books, but they put out some of the best small press books out there.
Pick of the Week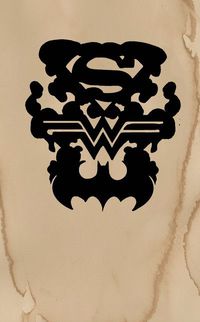 Doomsday Clock #1 Lenticular Cover – Man this will have a huge print run, but will be worth it long term. DC has a ton of "book shelf" trade paper backs, books that stay in print forever. Dark Knight, Watchmen, and so many others fit this bill. This will be one of those stories as well. Just take a look at the spoilers and you can tell that the story will be epic. The lenticular is awesome looking. Don't go crazy, this will not be a $20 book over night. This one is a grower.
That is it for us this week. Let us know what you are spec-ing on. If you missed it, here is the New Comic Spec Review Video for 11/22/17:
DC's Dark Days, Dark Nights, and Metal have been a hit. Not only the regular series but also the spin off one shots and mini series. One that people have been looking forward to was the Immortal Men #1 which was set to introduce a slew of new characters. Well, that's off. According to Diamond Comics Distributors ordering system the series which was scheduled to ship 12/13 had been canceled. No reason given at this time.
Update: DC has now announced that the books have been pushed back a month to allow retailers a chance to get a preview copy so they can "order with confidence".
Anthony's RSS Feed