Anthony
This user hasn't shared any profile information
Home page: http://comicsheatingup.net
Posts by Anthony
Thanos Annual #1 is in stores today. It is the wrap up to Donny Cates Thanos story before moving on to Cosmic Ghost Rider in July. Cosmic Ghost Rider, aka Frank Castle, died in the Thanos storyline but is getting his own series. But how, will it be a flash back story set in the past, could be, but it also addresses where a Ghost Rider goes when they die. (One would think hell).
Thanos Annual #1 leads directly into the Cosmic Ghost Rider series. Click the spoiler image to see the final page of the Thanos Annual #1
Wednesday, the best day of the week, new comic book day. It is like your birthday in the middle of each week (well, one where you buy your own presents.)
We open things up to hear from you. A free for all.
The 183rd edition of the open forum!
I had planned to spend my birthday today hunting comics and seeing the Avengers Infinity war. Several things went wrong. First, Google the release date of Infinity War and you will see they have it completely wrong. The movie comes out 4/27 and not 4/23 like Google states. Second, sick day for me and my four year old. Both sick at home. I have watched more Sponge Bob today than a human can take, and I like the show. But anyway, what do you all have going on this week?
As always we also want to hear about your weekly pickups.
So, What were your pick ups?
What had disappeared off the shelves?
What was sitting on the shelves?
What back issue deals did you grab?
What up CHU? Mel V coming at you with the new variant picks. Its a slow week but some great covers. Weeks like this end up having something sneaking up on you. Here is what I am feeling this week.
Pretty big week, but not high dollar books. I am not gonna rush to the store tomorrow, but want to grab a lot of these.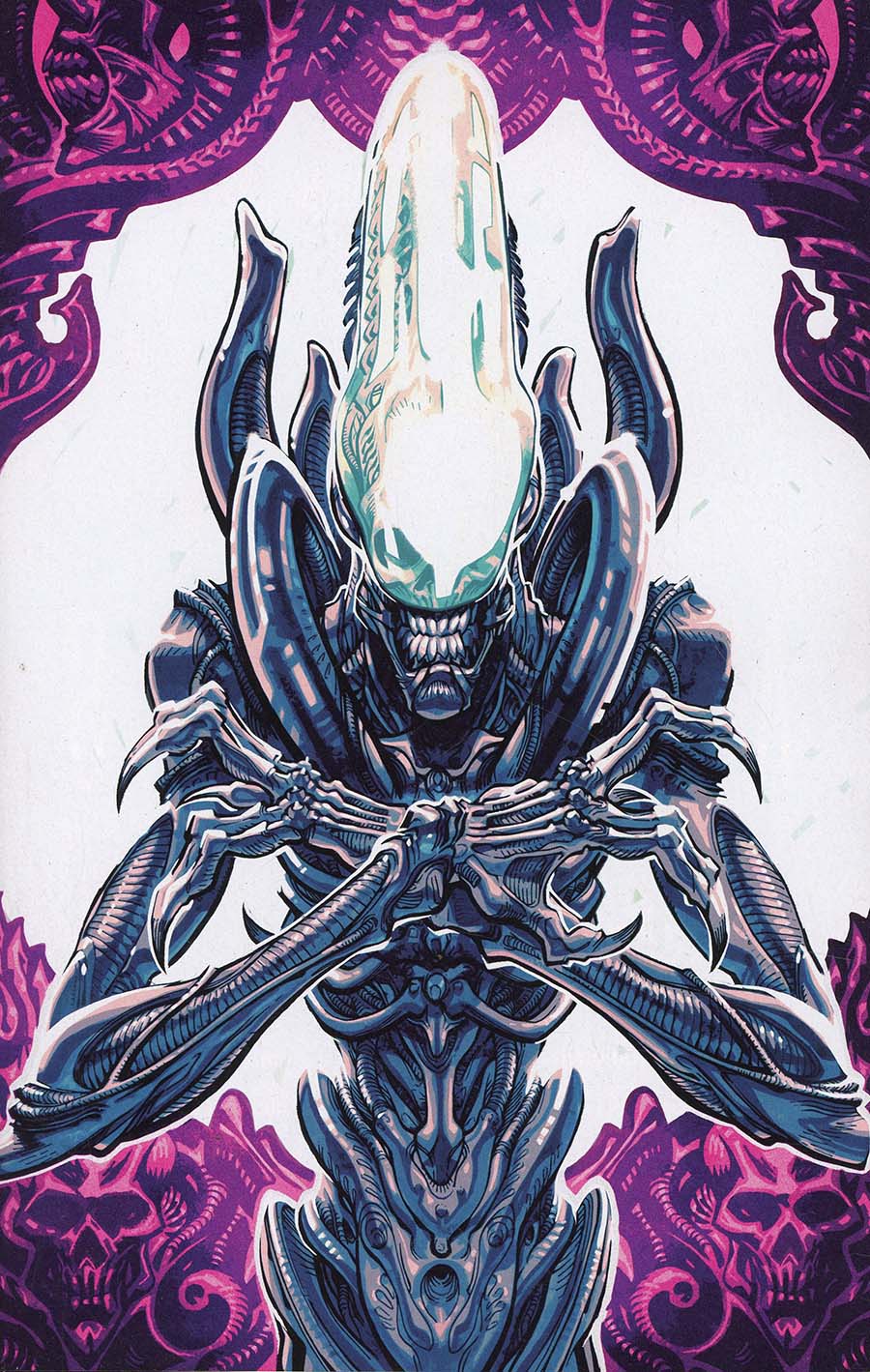 Aliens Dust To Dust #1 Cover B Variant Carlos DAnda Cover – Man, Mr. DAnda really captures the creepiness of the Alien I love the way the purple back ground sets it off.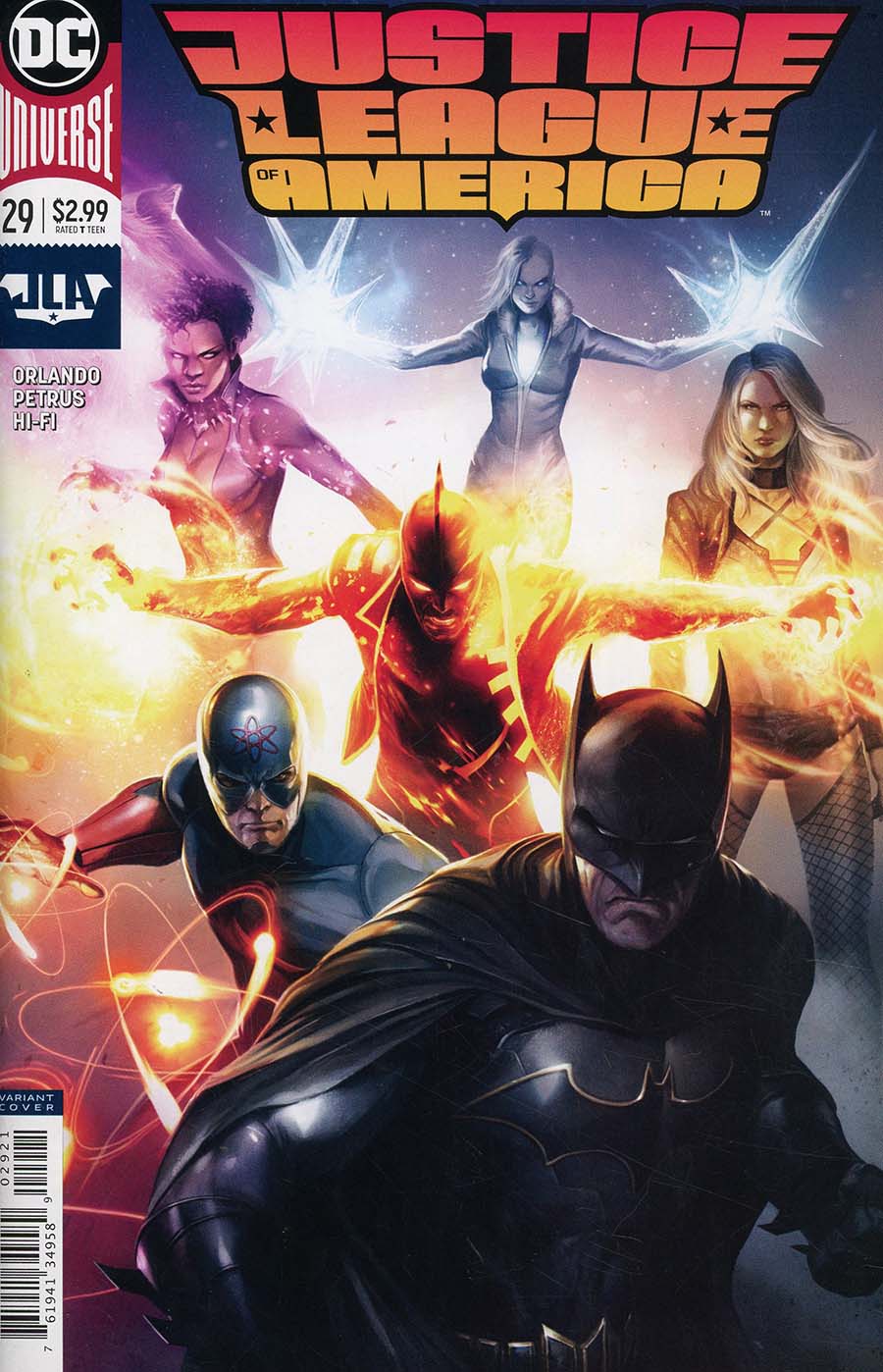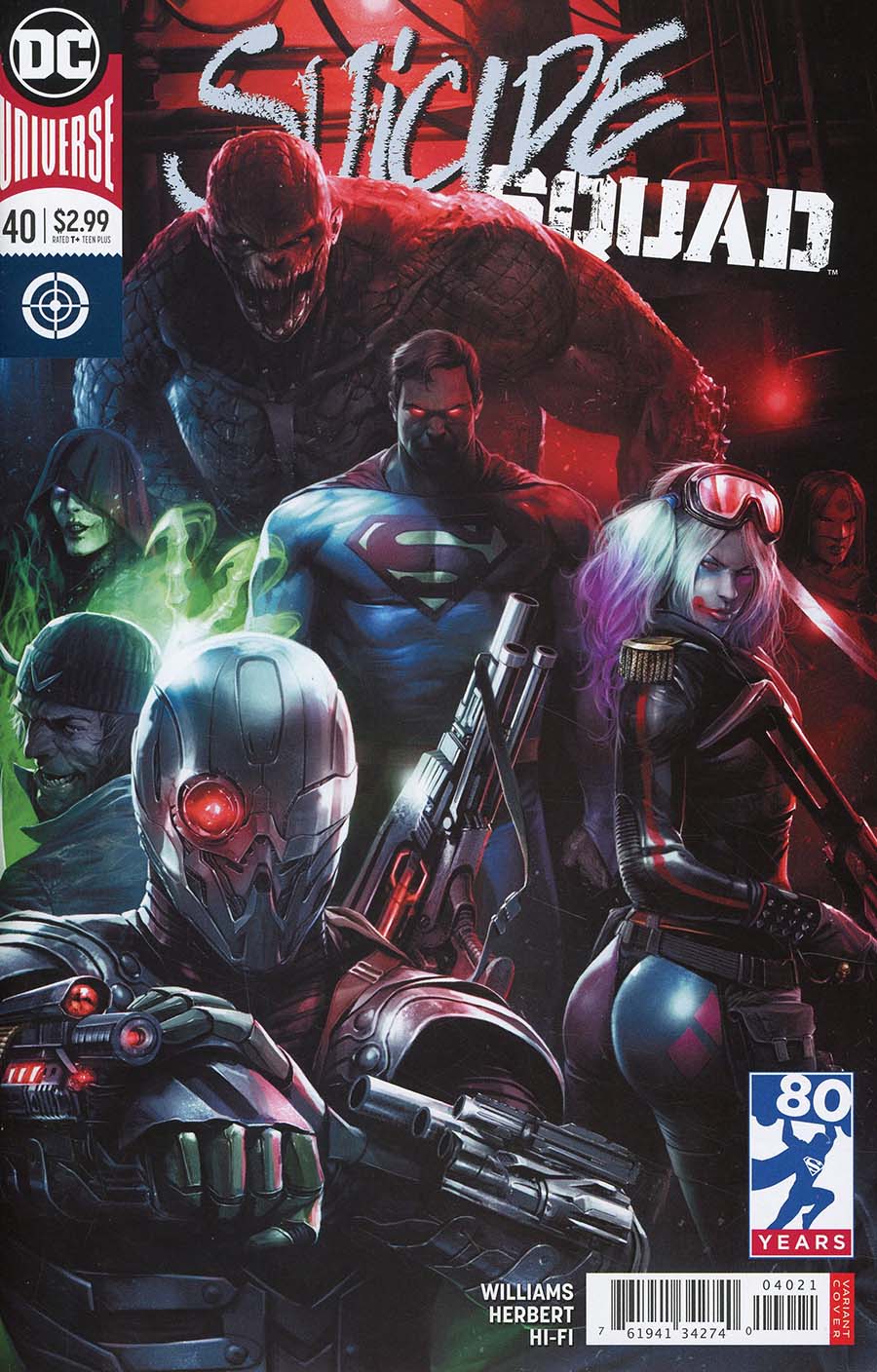 Francesco Mattina DC covers – JJustice League Of America Vol 5 #29 Cover B Variant Francesco Mattina Cover and Suicide Squad Vol 4 #40 Cover B Variant Francesco Mattina Cover
These are for the PC. Two team covers, but I got to tell ya, I am feeling that Harley. Mattina pulled a Frank Cho and thickened her up a bit.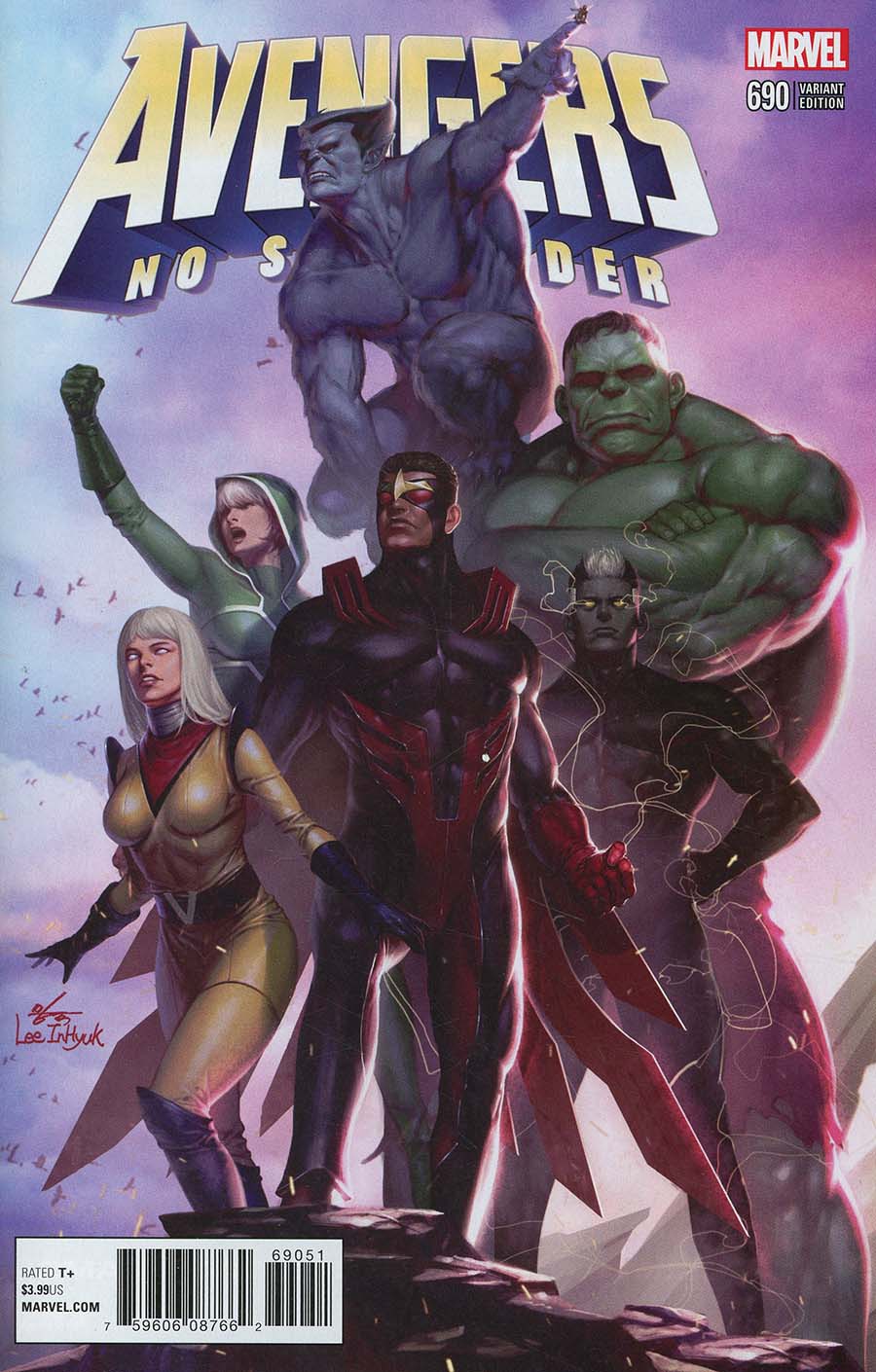 Avengers Vol 6 #690 Cover C Variant Inhyuk Lee Cover
– Inhyuk Lee is a real up and comer. This cover shows off his awesome style. Not a high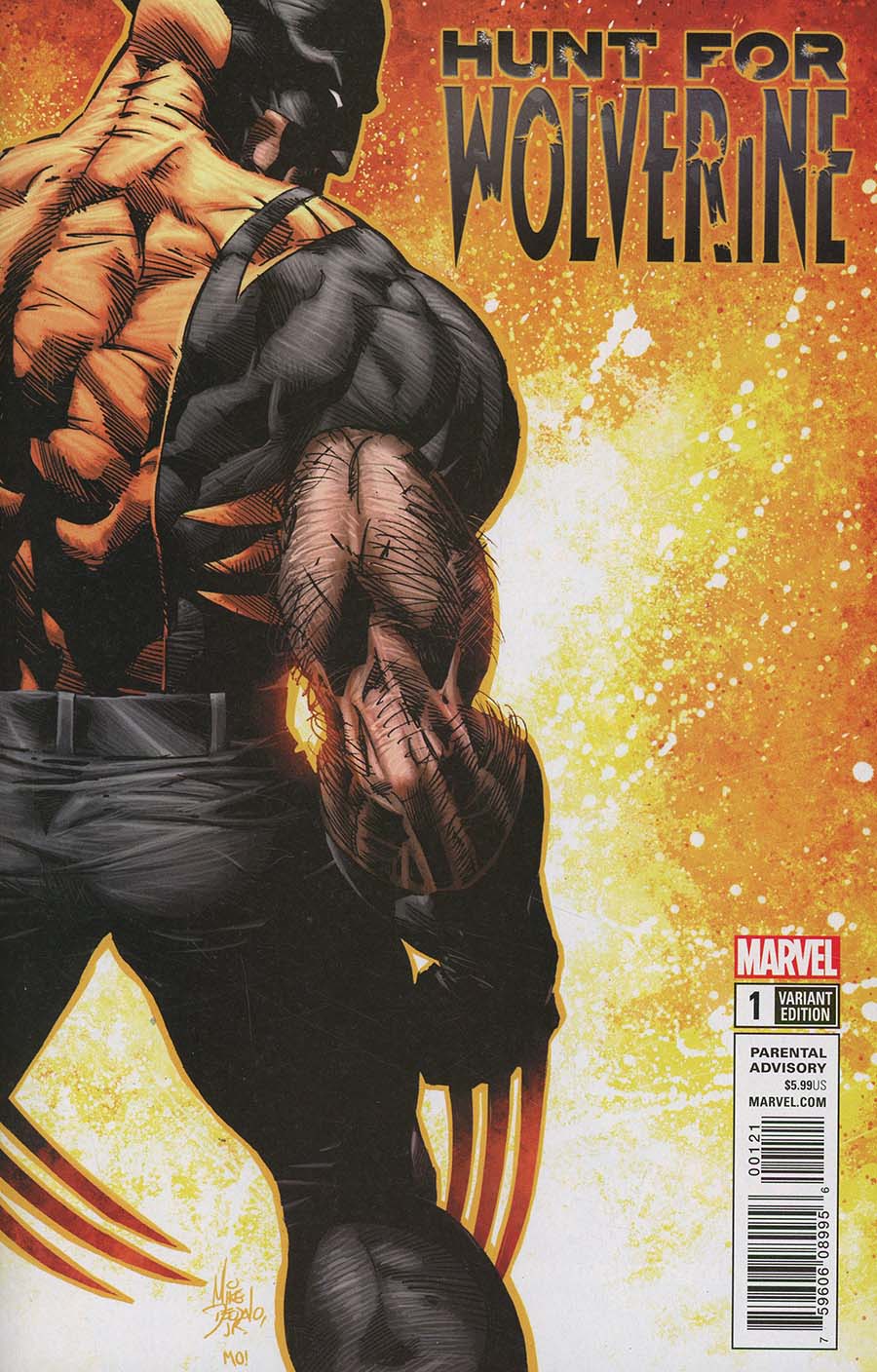 Hunt For Wolverine #1 Cover F Incentive Mike Deodato Jr Variant Cover
– While I like Marco Checchetto's cover, Mike Deodato is the man. Good looking old school Wolvie cover.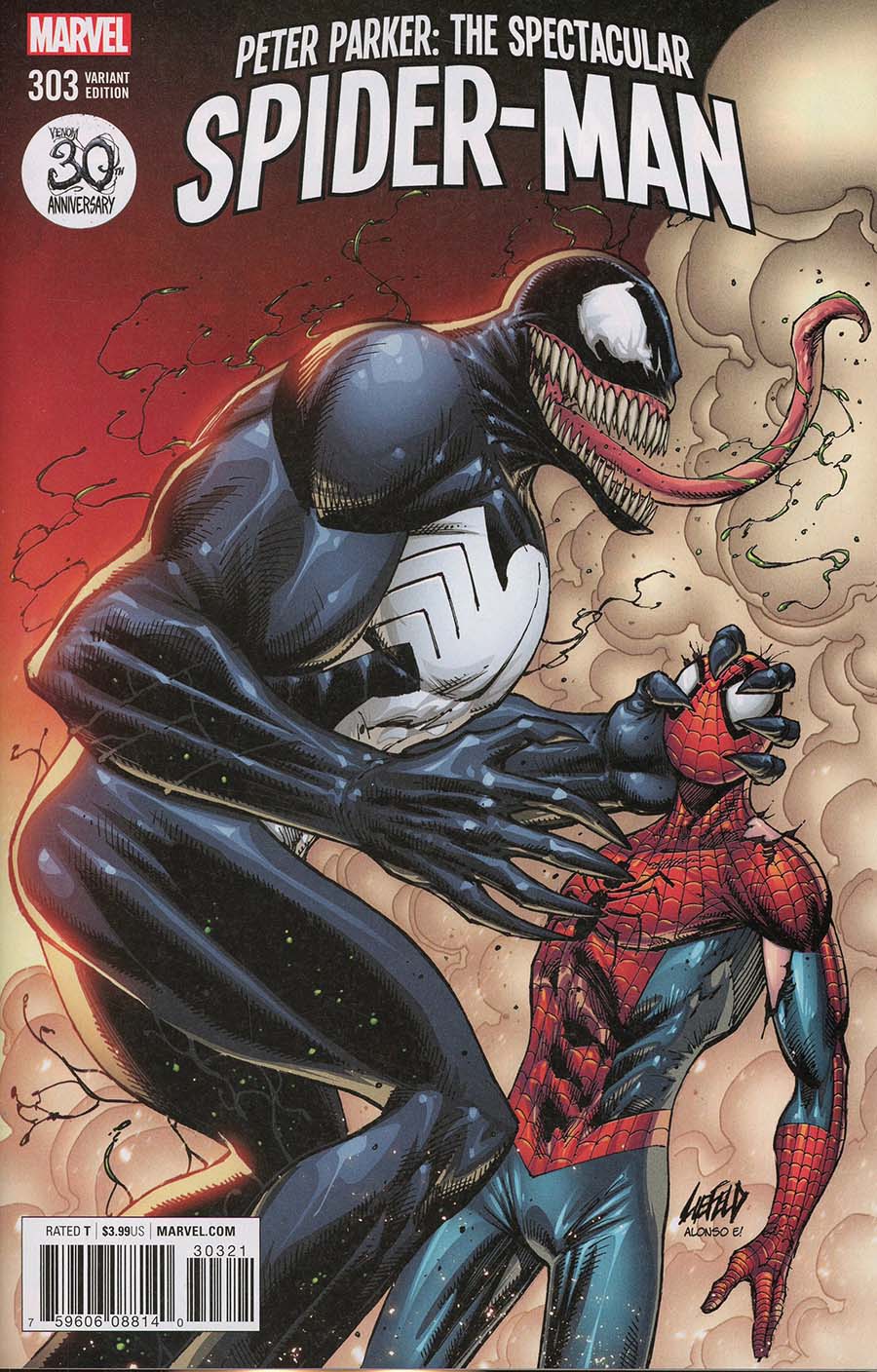 Peter Parker Spectacular Spider-Man #303 Cover B Variant Rob Liefeld Venom 30th Anniversary Cover – I cannot pass up putting a Rob Liefeld cover on the list, not because it is great. This one isn't a bad effort by Liefeld, but I just had to put it on the list.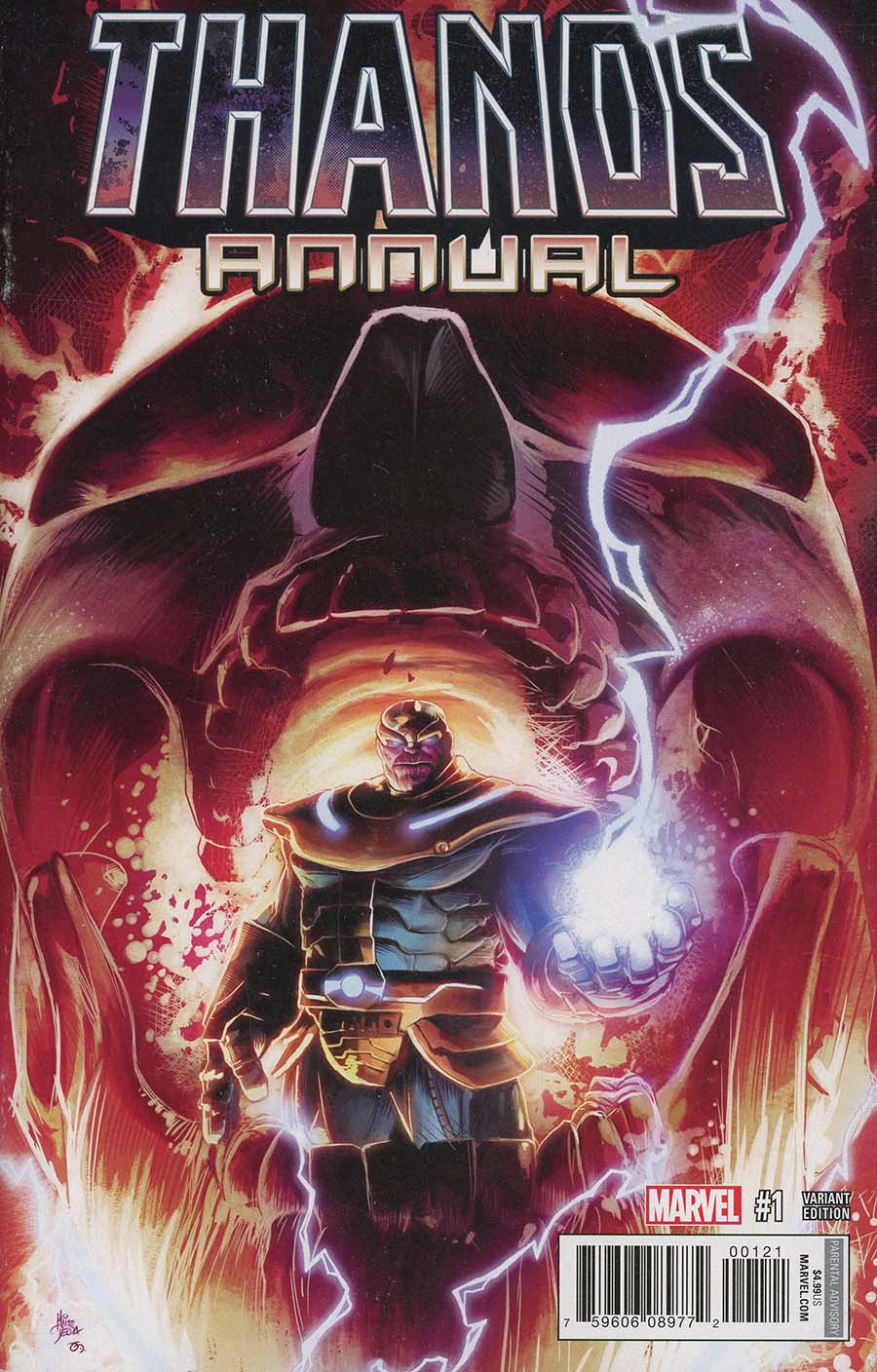 Thanos Vol 2 Annual #1 Cover B Variant Mike Deodato Jr Cover
– Speaking of Mike Deodato being the man. Here is a great example of his work. Thanos has been on fire.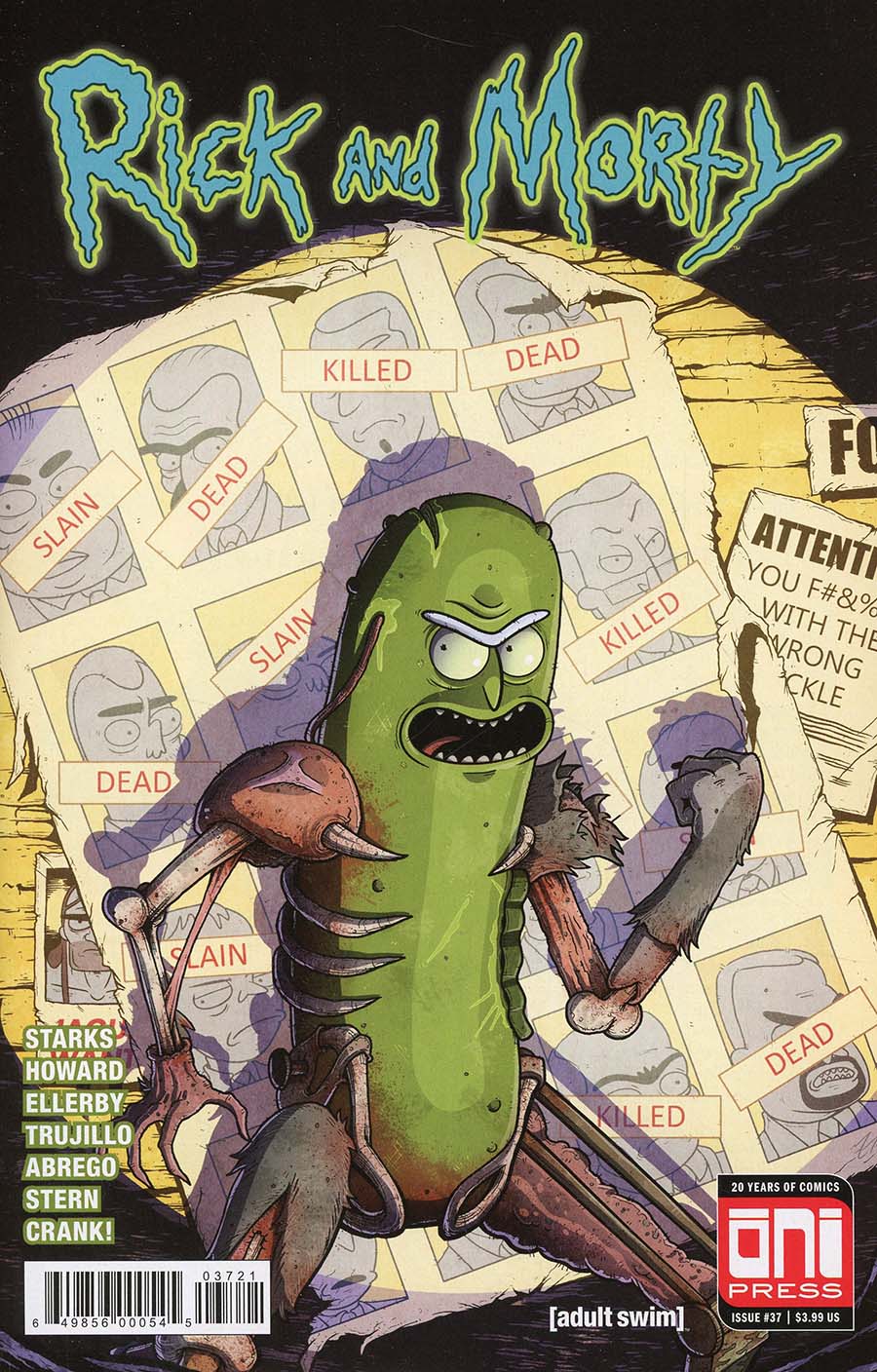 Rick And Morty #37 Cover B Variant Mike Vasquez Cover
– Love this cover. It will be popular but there will be a lot of copies out there. But that is ok. Not the first cover with Pickle Rick, but, first appearance in the regular series (Not counting Vindicators)
Each week hundreds of new comics hit the shelves, each with potential. Some live up to that potential. These are our picks of the week for delivery 4/25/18:
Interesting week this week. Lot's of good books coming out. Not sure how many will pop and sell for above cover initially, more of a growth week. Let's look at what is coming out.
Returning Favorites
Harrow County #30 – One of the best ongoing horror series around. I love Cullen Bunn's work and would love to see the option on this book come to life.
Beef #3 – Very strange, fun, comic. It is a weird take on the Hulk archetype. Check it out if you haven't.
Ice Cream Man #4 – another weird fun comic. I am shooting for the virgin cover on this one.
The Reader Pick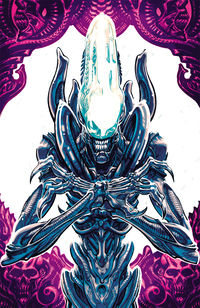 Aliens Dust To Dust #1 – Newer Aliens comics do not pop, but, they make awesome reads. From the classic design of the Alien, to the psychological terror it brings, the stories are worth the price of admission. The B cover for this by Carlos D'Anda shows off just what I am talking about.
The Ones for the Cover Art
Justice League Of America #29 Francesco Mattina Cover
– Not hard to see why these are so collectible. Retailers had plenty of notice on these so they will not be rare. Great growth potential and great for the personal collection.
Suicide Squad #40 Francesco Mattina Cover
– I like this one more than the Justice League just for the Harley. This one has the better shot of the two. But same as above, these should be readily available.
The Horror Pick
Jeepers Creepers #1 – Written by Marc Andrekyo. Established horror franchise. These horror books appreciate over time. Regular cover features art by Kelly Jones, who has done some awesome Batman overs in the past, as well as sone awesome horror themed covers.
The Marvel's
Avengers #690 – the final chapter of the 16 week long weekly storyline. This has been pretty awesome with some of the books popping. The Mark Brooks' regular covers have been fantastic. The In-Hyuk Lee variant is brilliant. Will make a nice set.
Thanos Annual #1 – Donny Cates, finishing up his epic run, and more stories of Cosmic Ghost Rider, a fan favorite character, plus smaller print run's on annuals, and this one is a win.
The Cheap One
True Believers Carol Danvers #1 – Reprints the first appearance of Carol Danvers from Marvel Super-Heroes #13. with the Captain Marvel movie coming, and the $1 cover price, you cannot go wrong picking this up.
The Indy's
Stabbity Bunny #4 – Richard Rivera's hit indy book. I have had great success selling the comic.
Deep Roots #1 – New Vault series that looks really interesting.
Small Press Gem
Hidden Blood One Shot – Not a bad gamble because even if it doesn't pop, you get a cool series on a really small print run book.
Large Press Gem
Moon Girl #30 – All New All Different Fantastic Four. This book is fun and has been getting a lot of heat over the past few issues. Throw in the fact an animated series, and the back issues could see some much needed love.
The Small Press Pick of the Week
Mighty Morphin Power Rangers 2018 Annual #1 – Power Rangers books have been on fire lately. This continues the Shattered Grid storyline and features more deaths.
The Pick of the Week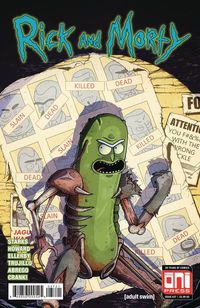 Rick And Morty #37 Pickle Rick Cover – Sure it is not the first, but this one will be sought out by non-comic Rick and Morty fans.
That is it for this week. In case you haven't seen it, here is the New Comic Spec Review video for 4/25/18:
We reported recently that the buzz was, Eternals was going to get a movie. Official confirmation came out today from Marvel. 
The Eternals, first appears in Eternals #1
, has been confirmed from Marvel.
From The Wrap had the story:
Marvel Studios is developing a movie based on the "Eternals" comic book series about an evolutionary offshoot of humanity, president Kevin Feige told TheWrap.
"'Eternals' is one of many many many things that we are actively beginning to have creative discussions about to see if we believe in them enough to put them on a slate," Feige said Sunday while promoting this week's "Avengers: Infinity War."

"We have started working on what are the films post-phase 3," he said, referencing the forthcoming fourth part of the Marvel Cinematic Universe's slate of movies after the wind-down of franchises based on the original Avengers.

But Feige still has a whole lot of work to do on the current MCU phase, telling TheWrap that most of the studio's current efforts are going into "Infinity War," finishing "Ant Man and The Wasp" and "Captain Marvel," as well as editing an untitled Avengers film.
We reported back in August that Black from Black Mask Comics had been optioned for a movie by Studio 8. Today, news came out that a writer has been named for the adaptation.
Black, and associated characters, first appears in Black #1
(we are fond of the Comicsheatingup.net variant
, with cover design by yours truly) and is a what if only black people had super powers.
From Deadline.com:
Seith Mann has been hired by Studio 8 to adapt the comic series BLACK which explores the idea if what only black people had superpowers? The company plans to franchise the IP and also develop the follow up comic BLACK [AF]: America's Sweetheart which has a female lead.

The series comes from co-creator/writer Kwanza Osajyefo, co-creator/designer Tim Smith 3, artist Jamal Igle and cover artist Khary Randolph. Mann, who co-created The Breaks and directed the pilot for VH-1, has also directed episodes of The Wire, Homeland, Friday Night Lights and The Walking Dead.

BLACK looks at an increasingly polarized world where — after inexplicably surviving being gunned down by police due to racial profiling — young Kareem Jenkins joins a secret underground group of black super heroes and must choose between personal revenge or collective action to achieve real and lasting change.
It has been a big night for Marvel Comic related movies. The trailer for Venom was leaked. Then the Official Trailer came out. News circulated that a Moon Knight movie could end up being done. And rumors that Nova could come to the big screen as part of an ensemble movie before getting his own solo film. 
Richard Rider, AKA Nova, first appears in Nova #1
. Bronze age Marvel books have been heating up lately, first appearance and keys especially, this could drive Nova #1
 up more.
Comicbook.com had the story:
"Nova is… if we have a big board with a bunch of characters that have more immediate potential, Nova is on that board," Feige said in the exclusive interview. "Because of the connection to the Guardians universe, because there are more than one examples to pull from in the comics that are interesting. And you're absolutely right, he was in the earliest drafts of the [Guardians of the Galaxy]."

However, Feige wouldn't go any further with a timeline for the character potentially arriving in live-action. With Guardians of the Galaxy Vol. 3 on the way following the third and fourth Avengers movies, it is possible for Nova to appear in the Marvel Cinematic Universe before getting a standalone film.
Two stories went up tonight talking about a confirmation that Moon Knight could be coming soon to the Marvel Cinematic Universe.

Moon Knight, who first appears in Werewolf by Night #32
in 1976, before getting his own series with Moon Knight #1
, could be getting a movie sooner rather than later.
Movie Web had this to say:
When asked if we should expect to see Moon Knight in the MCU in the near future, Marvel Studios President Kevin Feige had this to say.

"Yes. Does that mean 5 years from now, 10 years from now, 15 years from now? There are stacks of character cards that we have in our development offices, which we look at. Which we pull for him, which we discussed."
Comicbook.com had contradicting stories.
In the first of two stories, Comicbook.com confirms the interview with movie potential.
But Comicsbook.com stated that the Director Daredevil is interested in making Moon Knight into a tv show.
After the leaked trailer hit the internet a little while ago, Sony has released the official Venom trailer. It is the same as the leak, just better quality. Check it out below.
Anthony's RSS Feed